CHOROS is one of the first projects in Georgia supported by Creative Europe program. Chôros is a cultural cooperation project that gathers partners with different backgrounds, from five different cities: Casablanca, Lyon, Sarajevo, Porto and Tbilisi/Batumi.
Chôros is anchored in Theatre and its possibilities for engaging citizens in a dialogue for addressing common problems.
In Casablanca, at the Fabrique Culturelle des Anciens Abattoirs de Casablanca, Chôros brings together Image Aigue and Theatre Nomade artistic teams, developing artistic creations as tools to engage different audiences.
Moroccan Cultural Associations were invited to participate in parallel meetings, focused on discussing cultural education in the country.
Chôros Co-funder
Creative Europe Programme of the European Union
Chôros project members
Image Aiguë, Promoter and Coordinator, Lyon, France www.image-aigue.org
IBCCP, Stichting Caucasus Foundation, Tbilisi, Georgia www.caucasusfoundation.ge
SARTR, Sarajevo War Theatre, Sarajevo, Bosnia www.sartr.ba
Sétepes, Porto, Portugal www.setepes.pt
Thêatre Nomade, Casablanca, Morocco theatrenomade.com
Project supporter in Tbilisi and Batumi:
Goethe-Institut
National Youth and Children's Palace
Georgian State Theater and Film University
Batumi Contemporary Arts Space
Batumi Drama Theatre – New Stage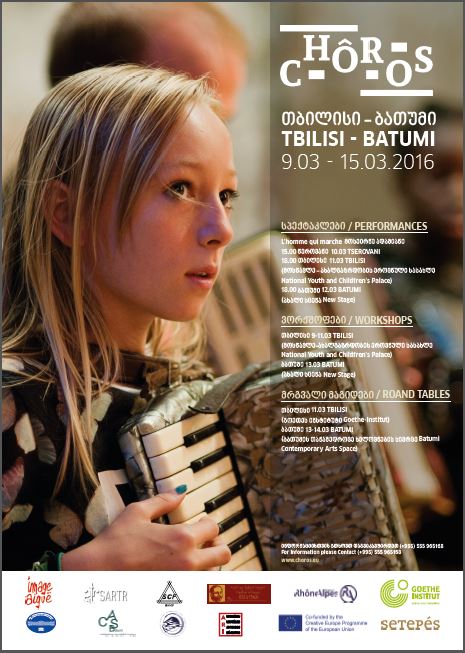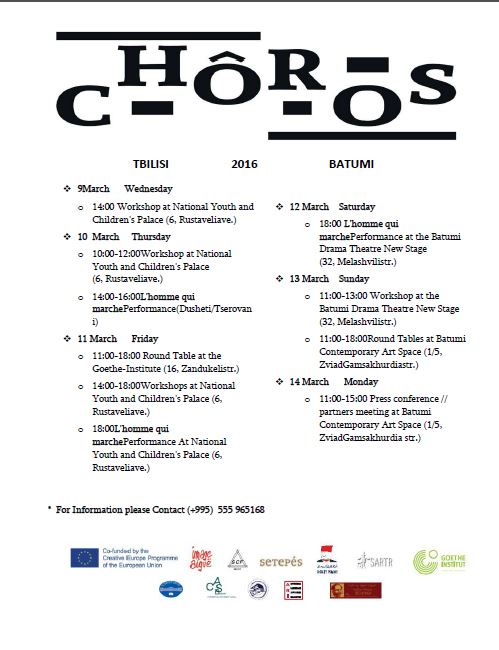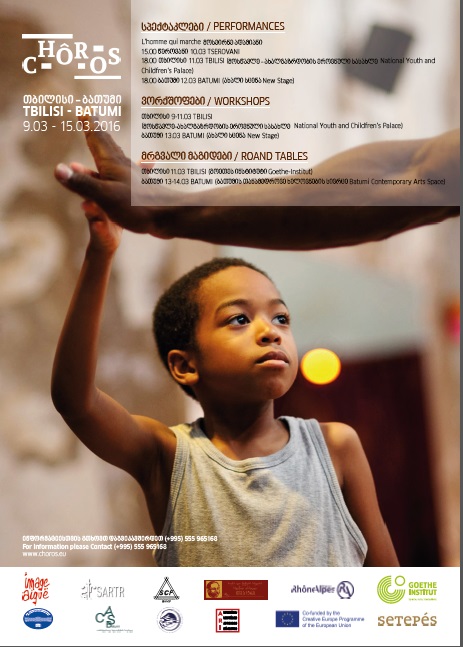 WORKING PROGRAM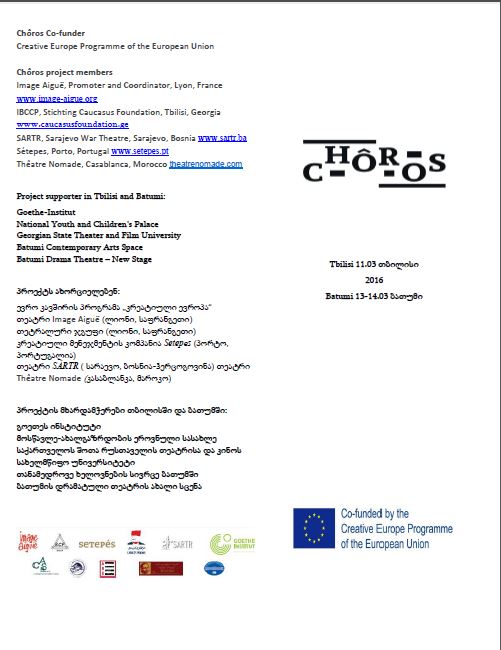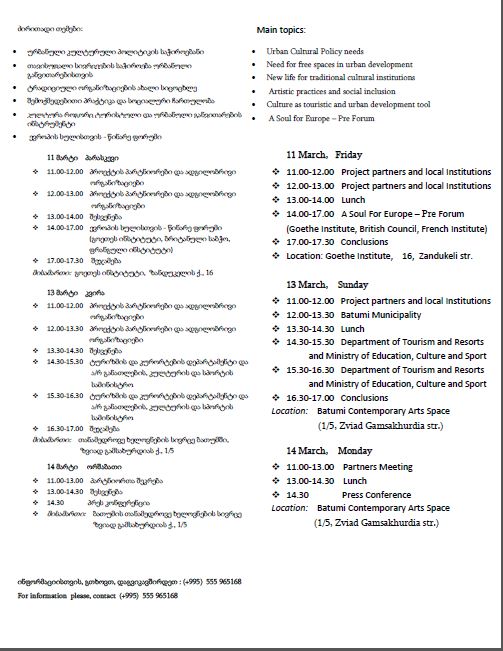 workshops, round tables, performances